How To Create Call Ads in Google
Create Call Ads in Google Ads – New update 2020
A guide to Google Call Ads formally known as Call Only Ads
Google Ads updated its "Call Only Ads" to simply "Call Ads" with an amazing feature in April 2020. In this new update Call Ads now offers advertisers to include a link (Visit website) in the Ad Copy. Which will lead a visitor/user to advertiser's website or landing page.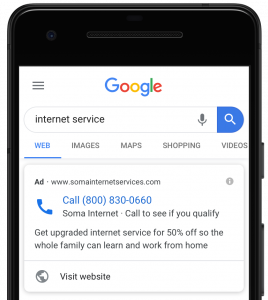 What is Call Ads in Google Google Ads?
Call Ads is one of the ad type in Google Ads, which you can use to generate phone call leads for your business.
In simple words it's like a click to call button on website, once clicked, it will open user's phone dialer to call your business.
"Call ads are designed to encourage people to call your business, and can appear only on devices that make phone calls. When a potential customer clicks your ad, the ad places a call to you from their device."
– Google Ads
How Is New Call Ads Different?
In Call Only Ads (previous version), it was designed to single clickable heading to call businesses. There was no option for the user to visit the advertiser's website.
But in this new update of Call Ads, visitors can visit the advertiser's website or landing page.
It will prevent some invalid (not sure) but those users who think that if they click on ads heading will them to a website will get a clear "Visit Website" option.
As shown in the image: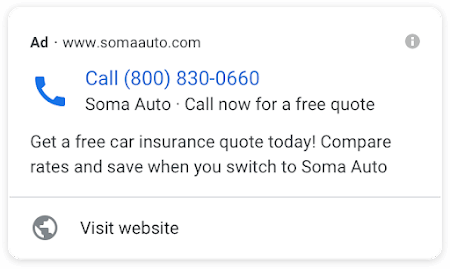 Update existing Call-Only Ads to Call Ads
If you have created Call Only Ads previously and wanted to update to a new one, then it's really simple.
Simply edit the previous ads and provide the Final URL (recommended)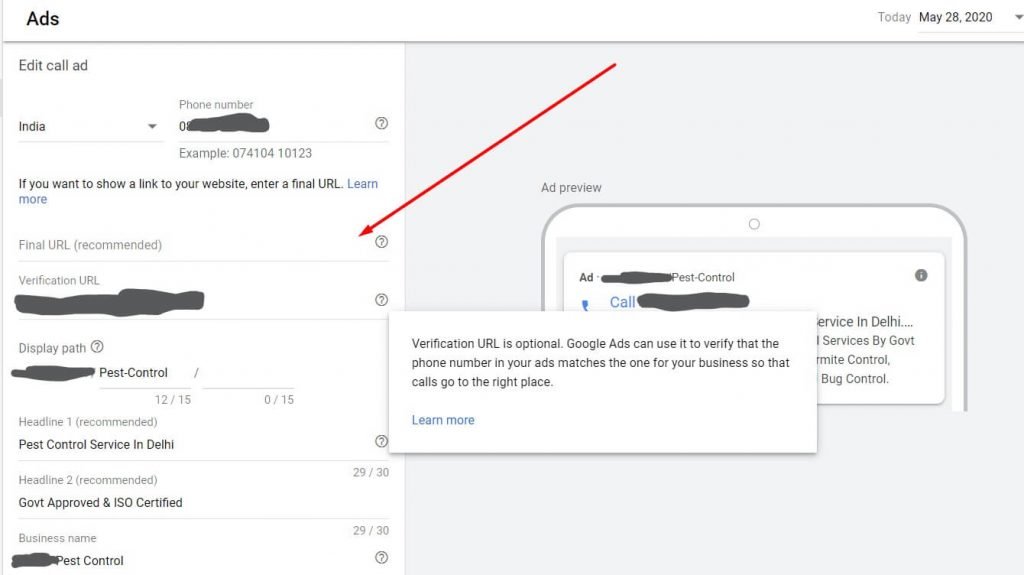 Create New Call Ads:
Creating new Google Call Ads is really Simple.
Step 1:
Go to the Campaign and then the ad group where you want to create call ads. then click on the blue plus(+) icon to add new ads type:

Step 2:
Select "Call ad" updated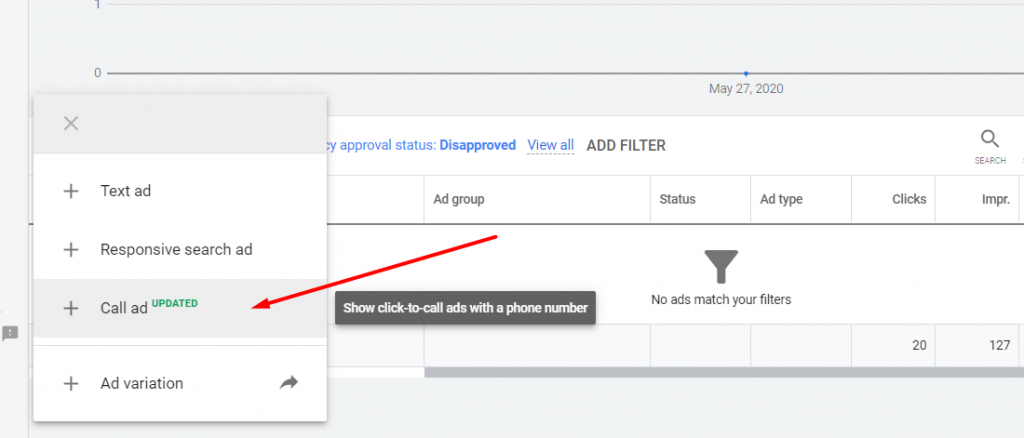 Step 3:
You will get an interface similar to the below image. Now simply put all your information such as Phone number, Business name, Headings, description, etc.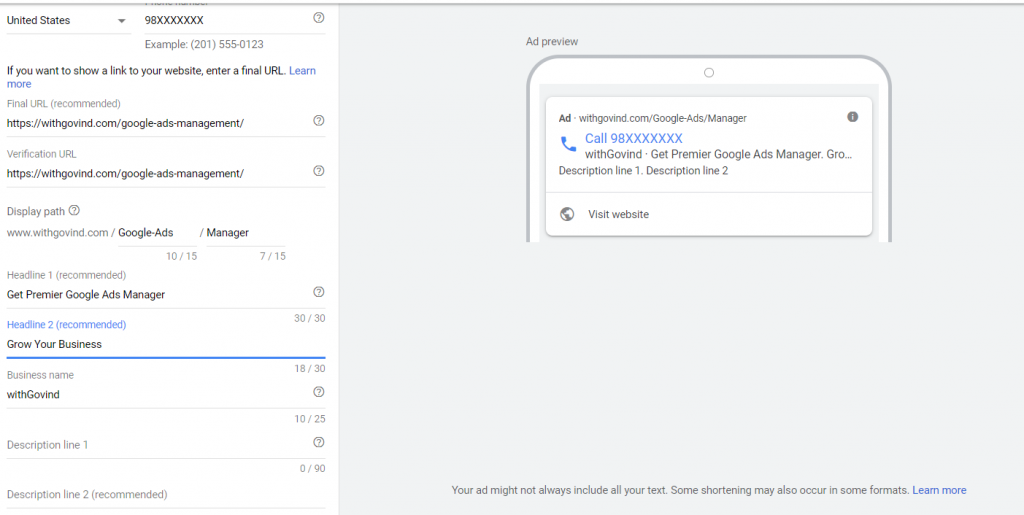 One of my favorite Quote
"I cannot give you the formula for success, but I can give you the
formula for failure. It is: Try to please everybody."

– HERBERT BAYARD SWOPE
If you are looking for Google Ads Management Service For Your Business
Get Free Audit. No registration needed.